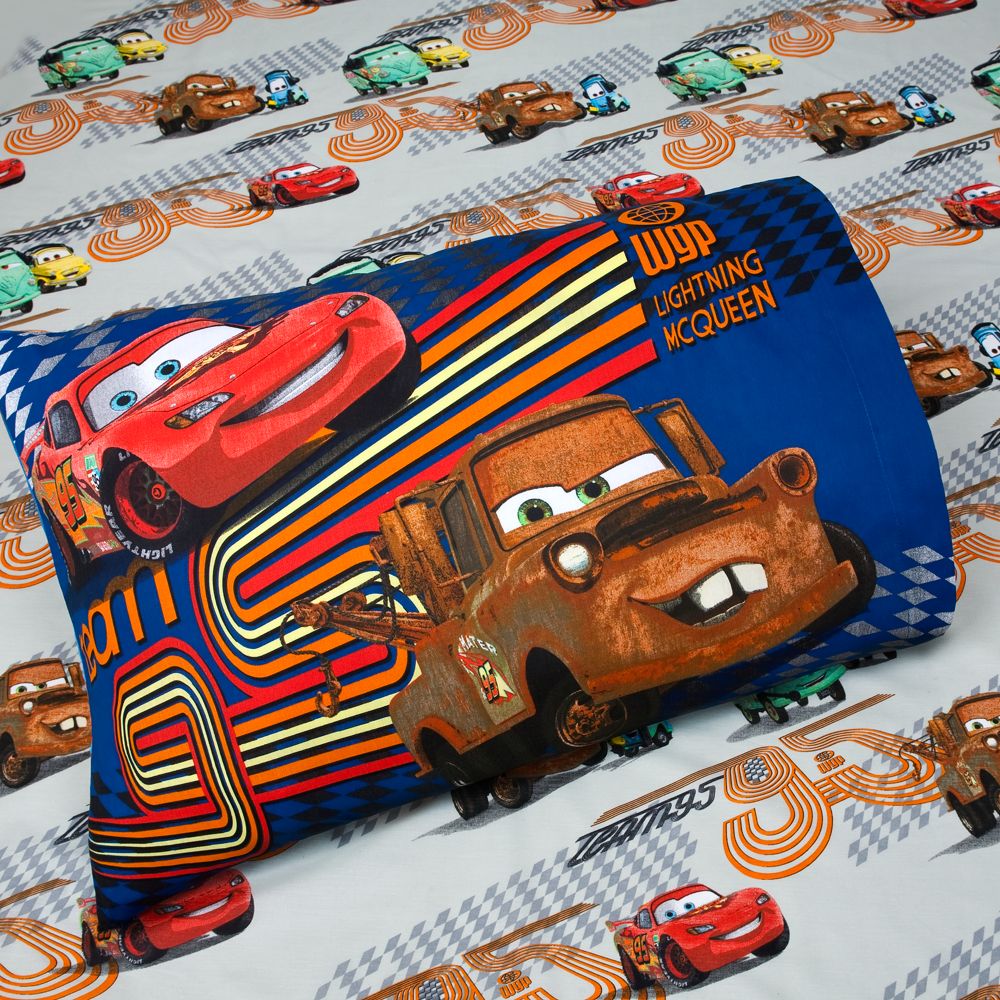 Are you ready for Cars 2? I'm excited to see them all back at the movies, for sure. Which means there will be a whole new line of toys and shirts and decor items coming.
The Disney Store has already added a few things, including new bedding designs. They're the World Grand Prix line with a comforter and the
sheet set
pictured here. I like these as they feature just about all the cars involved in this movie rather than just McQueen.
Of course, if you'd rather just have Lightning McQueen, there are lots of other
Disney Cars bedding
options to choose from. And I'm sure more Cars 2 choices on the way!
Disclosure of Material Connection: Some of the links in the post above are affiliate links. This means if you click on the link and purchase the item, I will receive an affiliate commission, probably enough to get a stick of gum. I generally only recommend products or services on this blog that I would use personally and believe you will find cool as well. I am disclosing this in accordance with the Federal Trade Commission's 16 CFR, Part 255: "Guides Concerning the Use of Endorsements and Testimonials in Advertising."